Now accepting National and International studeNTS
Online instruction has allowed us to connect and work with students from all around the world.  
Music is the universal language and we are happy to be speaking it at the institute.  
We welcome pianist Ingry from Panama, and guitarist Tarrun from India.  
THE SHEA WELSH
INSTITUTE OF JAZZ
LOS ANGELES, CALIFORNIA
The Shea Welsh Institute of Jazz
SPRING SESSIION  2022  
17  sessions
 Lessons start week of Jan. 10, 2022
 1st Rehearsal weekend of Jan 15, 2022
Running through May 28, 2022 
No rehearsals/lessons week of Feb. 26 and April 2,9, 2022
Live outside in a Westside backyard
1.5 hour rehearsal  per week
1/2 Zoom private lesson per week.  
2022 spring session 
We will follow the latest CDC medical advice as to covid safety. It is our intention to remain outside in a backyard location as long as covid conditions are safe.
After completing the on line contact form/registration, parents will receive a permission form via email will which requires a signature. This can be returned via email. 
Payments made through Venmo or check.  After acceptance you will receive Venmo link or address for check. 
Please make checks payable to: SHEA WELSH MUSIC Inc. 
Contact Shea for more info: 
cell: 310-922-3064   shea@sheawelsh.com
  ~~~~~~~~~~~~~~~~~~~~~~~~~~~~~~~~~~~~~~~~~~~~~~~~~~~~~
Shea brings his experience and expertise as a renowned international performing artist, producer, and educator to lead the Westside's destination to study jazz at an elite level.
Four Top Prizes in the Downbeat Student Music Awards (2019, 2020, 2021)
The Institute is open, by audition, to highly motivated and dedicated middle-school and high-school aged musicians interested in a small-group intensive immersion experience in the study of jazz performance, theory, and repertoire.

Acceptance in The Shea Welsh Institute of Jazz is by video audition only.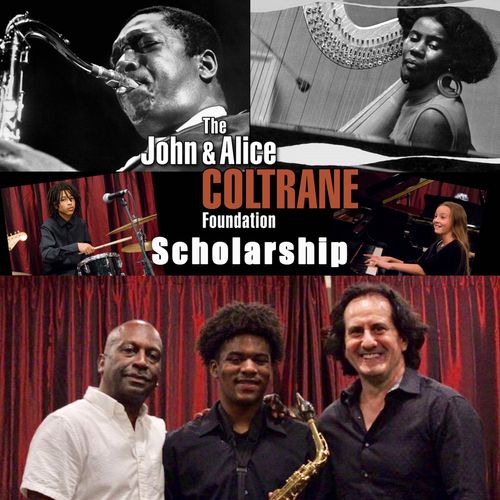 Saxophonist, Chris Powe receives the John & Alice Coltrane Foundation Scholarship to attend the Shea Welsh Institute of Jazz.
The JOHN & ALICE COLTRANE FOUNDATION Scholarship